About Us
Pioneer Copy Service is a Connecticut based Ricoh Copier refurbishing company. Our dedication to providing our customers with the finest reconditioned, low meter, multifunction copiers is second to none. Each hand selected copier is thoroughly reconditioned through a 50 point performance checklist which provides our customers years of reliable service. Routine maintenance and reconditioning is performed by our factory trained technicians, each having a minimum of 20 years experience in the copier service industry.
Every copier we offer functions and operates as new and is backed by our 90 day money back guarantee. We always suggest keeping your investments operating at peak performance with a Pioneer Copy Service Maintenance Agreement Program. The Program always includes scheduled periodic maintenance along with all necessary parts, labor and supplies.
Why Pioneer Copy Service?
Pioneer Copy Service stands behind every machine we place in service with our 90 Day Money Back Guarantee. If your machine doesn't look and run like new, you can return it for a full refund no questions asked. There are never any hidden costs with Pioneer Copy Service, our advertised prices always include set up, network installation and Free Connecticut & Rhode Island delivery. We stand behind our motto, "We are not finished working until you're 100% satisfied!"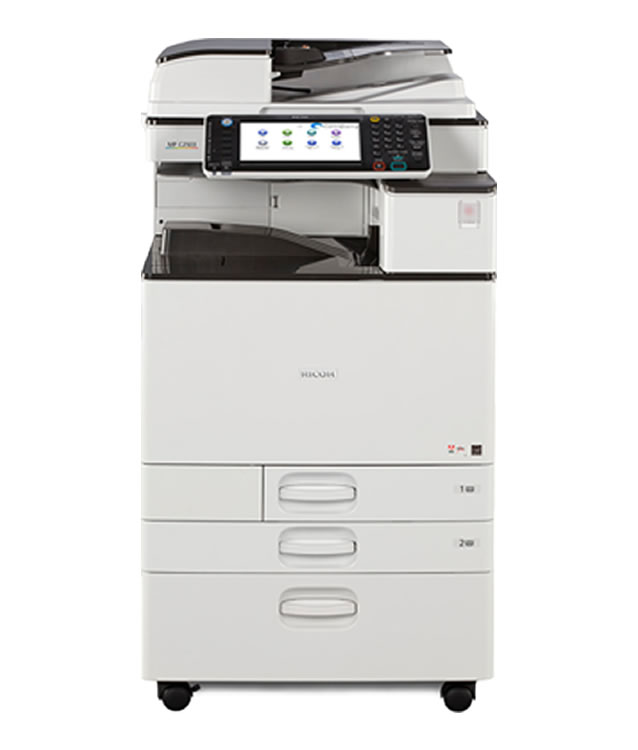 Buying a copier is a big decision. As copiers are expensive and the process of choosing the right copier is time consuming, most companies want to purchase a copier that they can use for many years. In addition to weighing different brands and models, you must also decide whether you would like to purchase or lease a new copier or purchase a refurbished, remanufactured, or used copier.Where can I get a good refurbished copier?A new copier is available directly through an authorized channel, such as a dealer. It sounds like a sophisticated process, but the term "authorized" simply means that the manufacturer's representative receives a commission on the sale. Many organizations opt to lease a new copier before buying it so that they can test it out thoroughly in their own work environments.Typically the term "used" is given to a copier machine that is sold with minimal testing and without any updates, repairs, and cleaning. It is rare for a used copier to be sold with a warranty, which means that you're taking on a considerable risk. Some companies do sell high quality used copiers, but you may end up with a machine that should have been sold for parts.Manufacturers and third parties both offer refurbished copiers. The only difference between the terms refurbished and re-manufactured is that a third party did the work for a refurbished machine and the manufacturer did the work for a re-manufactured machine. For either entity, this process includes auditing, cleaning, testing, and updating the copier. Typically refurbished and remanufactured copiers have less than three months of use as determined by the respective manufacturer's recommended monthly use tables.Are refurbished copiers a risk to buy?Similar to cars, new copiers lose a significant amount of their value when they leave a dealership. When you purchase a refurbished or remanufactured copier, you can get a discount as high as 75 off of the manufacturer's suggested retail price (MSRP). The most important aspect of buying a refurbished copier is to make sure that you use a dealer with a good reputation and a high rating with the Better Business Bureau.It is also best practice to buy a maintenance agreement that covers all of the common parts that break or wear out including the drum and belts. The price of the insurance is well worth the cost of the service coverage.Who sells good quality copiers in Amarillo and the Texas Panhandle?Pioneer Copy Service has been offering comprehensive copier, printer, and scanner products and services to the Texas Panhandle for years. We are well-versed in new and refurbished copA refurbished copier comes with a "same as brand new" warranty. Remanufactured copiers are acquired through various means including off-lease contracts, short-term rentals, sales demos, and/or corporate downsizing. No matter what kind of refurbished or remanufactured machine you are buying, you should not finalize the sale unless you have a warranty. These copiers can still cost thousands of dollars. You want a guarantee that your investment is protected. While the initial price on an "as-is" copier with no warranty or a short-term warranty (i.e. two weeks) may be lower, you will most likely end up paying more in the long run.Pioneer Copy Service has been offering comprehensive copiers and present the best options available for all of our customers. You know that you're getting a high-quality, reputable machine and good customer service when you choose UCI. Contact us today to learn more about our products and services.