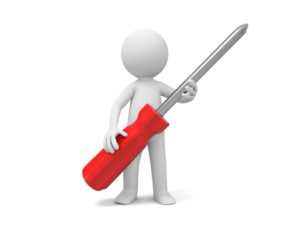 Copier Service & Repairs     

860-454-4090



Pioneer Copy Service's highly experienced team of factory trained technicians provide full product knowledge of the complete line of Ricoh multifunction B/W and color copiers. Each technician is armed with factory service manuals and service issued bulletins, the latest manufacturer's knowledge base and the very latest versions of firmware for every copier they service.

Delivery, Setup & Network Installation
Free delivery, set up, and network installation is included with every machine Pioneer Copy Service places in service throughout Connecticut and Rhode Island.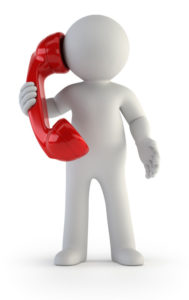 Phone Support  860-454-4090
Are you having a problem with your Ricoh copier? Feel free to give us a call and one of our trained technicians will be happy to assist you.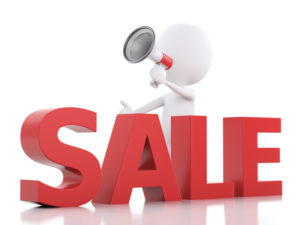 Refurbished Copier Sales

We sell fully refurbished multi-function copiers that look and perform like new or your money back! Black/White,  Color, large, small, document feeders, stapling finishers, extra paper trays, fax kits whatever you need we can help. Give us a call.

Maintenance Agreements
Protect your investment and keep it running at peak performance with an all-inclusive Pioneer Copy Service Maintenance Agreement. The Pioneer Copy Service Agreement comes with performance scheduled maintenance intervals virtually eliminating down-time in your office and emergency service calls. 100% of all required parts, labor or supplies are covered throughout the Agreement term.
Copier Leasing
Pioneer Copy Service offers convenient leasing programs with terms of up to Five Years.
At Pioneer Copy Service we specialize in the following equipment:
1013F
1015
1018
1022
1027
1032
1060
1075
1113
1515
1515f
1515mf
1810P
2015
2016
2018
2018D
2018F
2020
2020D
2022
2027
2032
2060
2075
3025
3025P
3025SP
3025SPF
3025SPi
3030
3030P
3030SP
3030SPF
3030SPi
31DN FUSER UNIT
AC104
Aficio MP C3002
Aficio MP C305
Aficio MP C3502
Aficio MP-301
Aficio MP-301sp
Aficio MP-301spf
Aficio MPC305SP
Aficio MPC305SPF
AFICIO MPC4501A
AFICIO MPC5501
AFICIO MPC5501A
Aficio SP C430DN
Aficio SP C431DN
Aficio SP C431DN-HS
Aficio SP C431DNHT
Aficio SP C431DNHW
Aficio SP C440DN
Aficio Sp3500
Aficio Sp3500n
Aficio Sp3510
Aficio Sp3510dn
Aficio Sp3510sf
Aficio Sp4100n
Aficio Sp4110n
Aficio Sp4210n
Aficio Sp4310n
Aficio Spc820
Aficio Spc820dn
Aficio Spc821
Aficio Spc821dn
AP400N
AP410
AP410N
DSM415F
DSM415PF
DSM416
DSM416F
DSM416PF
Fax 1170L
Fax 2210L
Gestetner 1302
Gestetner 1302F
Gestetner 3502
Gestetner 3502P
Gestetner 4502
Gestetner 4502P
Gestetner DSc520
Gestetner DSc525
Gestetner DSc530
Gestetner DSc535
Gestetner DSc545
Gestetner DSM415
Gestetner DSM735E
Gestetner DSM745E
Gestetner DSM745EP
Gestetner DSM745ESP
Gestetner DSM745ESPF
Gestetner DSM745ESPI
Gestetner MP 4001G
Gestetner MP 4001SP
Gestetner MP 5001G
Gestetner MP 5001SP
Gestetner P7145
Gestetner P7245
Gestetner SP8100DN
LabelWriter DUO
Lanier 2145
Lanier 5613
Lanier 5613F
Lanier 5635
Lanier 5635P
Lanier 5645
Lanier 5645P
Lanier LC435
Lanier LC440
Lanier LD 430C
Lanier LD015
Lanier LD040B
Lanier LD040SP
Lanier LD040SPF
Lanier LD050B
Lanier LD050SP
Lanier LD050SPF
Lanier LD140G
Lanier LD140SP
Lanier LD150G
Lanier LD150SP
Lanier LD335
Lanier LD345
Lanier LD345SP
Lanier LD420C
Lanier LD425C
Lanier LD430C
Lanier LD435C
Lanier LD445C
Lanier LDC 425c
Lanier LP145N
Lanier MP 4002
Lanier MP 4002SP
Lanier MP 5002
Lanier MP 5002SP
Lanier MP C305
LD015F
LD015SPF
LD016
LD016F
LD016SPF
LD117
LD117F
LD117SPF
LD220F
MP 1500
MP 1600
MP 161
MP 161f
MP 161spf
MP 171
MP 171F
MP 171SPF
MP 2000
MP 201F
MP 201SPF
MP 2352SP
MP 2510
MP 2510P
MP 2510SP
MP 2510SPF
MP 2510SPi
MP 2550B
MP 2550SP
MP 2550SPF
MP 2553
MP 2852
MP 2852SP
MP 3010
MP 3010P
MP 3010SP
MP 3010SPF
MP 3010SPi
MP 3053
MP 3350B
MP 3350SP
MP 3350SPF
MP 3352
MP 3352SP
MP 3353
MP 3500
MP 3500P
MP 3500SP
MP 3500SPF
MP 3500SPI
MP 4000
MP 4000B
MP 4000SP
MP 4000SPF
MP 4001
MP 4001G
MP 4002
MP 4002SP
MP 4500
MP 4500P
MP 4500SP
MP 4500SPF
MP 4500SPI
MP 5000
MP 5000B
MP 5000SP
MP 5000SPF
MP 5001
MP 5001G
MP 5001SP
MP 5002
MP 5002SP
MP C2000
MP C2000SPF
MP C2500
MP C2500SPF
MP C3000
MP C3000SPF
MP C3500
MP C3500E1
MP C3500SPF
MP C4500
MP C4500E1
MP C4500SPF
MP C6000
MP C6000SP
MP C7500
MP C7500SP
Mp-C3003
Mp-C3004
Mp-C306
Mp-C307
Mp-C3503
Mp-C3504
Mp-C406
Mp-C407
Mp-C4503
Mp-C5503
Mp-C6003
MP1600
MP161
MP161F
MP161SPF
MP171
MP171F
MP171SPF
MP2000
MP201SPF
MP2352SP
MP2510
MP2550
MP2553SP
MP2851
MP2852SP
MP3010
MP3053
MP3053SP
MP3350
MP3351
MP3352
MP3353
MP3353SP
MP401SPF
MP5500
MP6000
MP6001
MP6500
MP7000
MP7001
MP7500
MP7502
MP8000
MP8001
MP9001
MP9002
MPC2800
MPC3001
MPC3300
MPC3500
MPC3501
MPC4000
MPC4500
MPC4502
MPC4502A
MPC5000
MPC5502
MPC5502A
Nashuatec 3525
Nashuatec 4525
Nashuatec D1305
Nashuatec D1305F
Nashuatec D3525
Nashuatec MP 4000B
Nashuatec MP 5000B
Nashuatec SP8100DN
Ricoh – Aficio Cl 4000 Dn
Ricoh – Aficio Cl 4000 Hdn
Ricoh – Aficio Spc410dn
Ricoh – Aficio Spc411dn
Ricoh – Aficio Spc420dn
Ricoh 1515
RICOH C430
RICOH MP 4502A
RICOH MP 5502
RICOH MP 5502A
RICOH MP C4502
Savin 2235
Savin 2245
Savin 2513
Savin 2513F
Savin 2535
Savin 2535P
Savin 2545
Savin 2545P
Savin 8035E
Savin 8035EP
Savin 8035ESP
Savin 8035ESPF
Savin 8035ESPI
Savin 8045E
Savin 8045EP
Savin 8045ESP
Savin 8045ESPF
Savin 8045ESPI
Savin 9040SP
Savin 9040SPF
Savin 9050SP
Savin 9050SPF
Savin 9240G
Savin 9240SP
Savin 9250G
Savin 9250SP
Savin C2020
Savin C2525
Savin C3030
Savin C3535
Savin C4540
Savin MP 4002
Savin MP 4002SP
Savin MP 5002
Savin MP 5002SP
Savin MP C305
SP-311 series
SP4520DN